Bangs
The Ultimate Guide to Side-Swept Bangs: Everything You Need to Know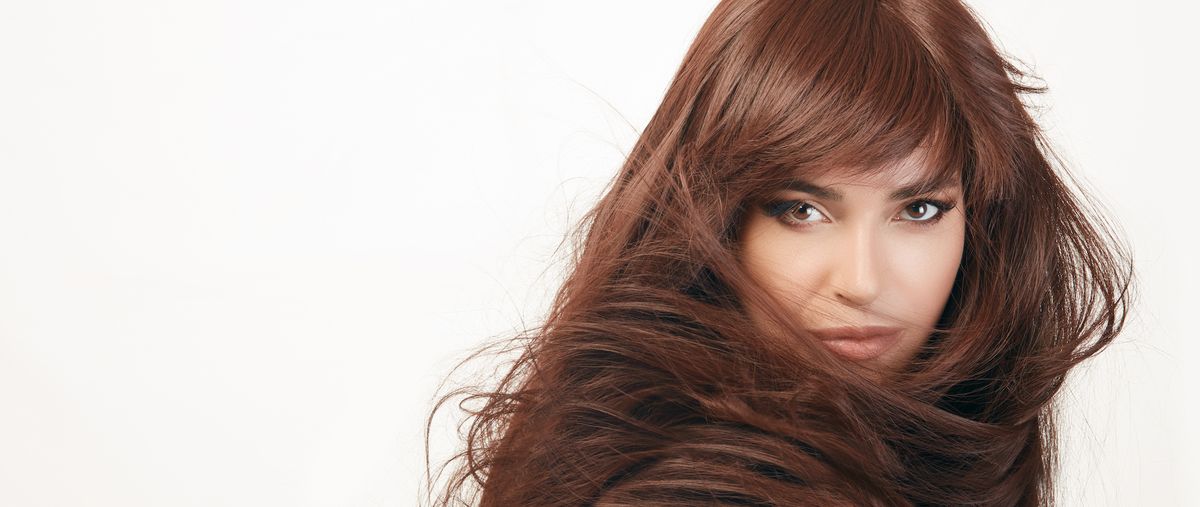 Introduction
Side-swept bangs, a classic and timeless hair trend, have been gracing the fashion stages and our favorite celebrities for decades. Their beauty lies in their ability to soften facial features, add a layer of intrigue, and bring a touch of sophistication to any hairstyle. As we embark on this exploration of side-swept bangs, we'll dive into their rich history, understand their adaptability, and discover the multitude of ways you can style and care for them.
The History of Side-Swept Bangs
Side-swept bangs are not a recent phenomenon. The seeds of this hairstyle were sown in the glamorous era of the 1940s and 50s, popularized by Hollywood icons like Lauren Bacall and Veronica Lake. These silver screen beauties often paired their cascading waves with side-swept bangs, creating a sultry and mysterious look that quickly caught on.
Fast forward to the 2000s, side-swept bangs made a resurgence, capturing the hearts of the millennial generation. Pop culture stars like Nicole Richie, Reese Witherspoon, and Rachel McAdams were seen flaunting this style, bringing it back into the mainstream.
What Are Side-Swept Bangs
Side-swept bangs are a type of hair bangs that are cut in a way that they fall diagonally or sweep to one side across the forehead. The length can vary from shorter styles that brush the eyebrows to longer versions that blend seamlessly into the rest of the hair. This versatility allows for a multitude of styles from edgy and dramatic to soft and subtle.
Who Can Wear Side-Swept Bangs
One of the greatest advantages of side-swept bangs is their suitability for almost all face shapes. For individuals with round faces, side-swept bangs can help elongate the face by creating an illusion of length. For those with a square face, these bangs can help soften the angular features. They can also add balance to heart-shaped faces by drawing attention to the eyes and away from the chin.
Though they can work with a variety of hair types, side-swept bangs may require a bit of maintenance, especially for those with very curly or wavy hair, to ensure they fall correctly.
How to Cut Side-Swept Bangs
Cutting side-swept bangs at home requires some confidence and a few necessary tools: sharp hair shears, a comb, clips for sectioning, and a mirror. Here's a step-by-step guide:
Section off the hair you wish to cut into bangs, typically from the apex of your head to the front.
Decide on the length. Remember to cut a bit longer than your desired length to allow for adjustments and styling.
Angle your fingers in the direction you want your bangs to sweep and start cutting from the center towards the side.
Trim any uneven areas and adjust the length until you're happy with the result.
However, if you're uncertain, it's best to have your side-swept bangs cut by a professional stylist.
How to Style Side-Swept Bangs
Styling side-swept bangs can be fun, allowing you to experiment with different looks. For a sleek, shiny finish, a flat iron can be used to guide the bangs to the side. Remember to use a heat protectant spray to avoid damage.
For a voluminous, blowout look, use a round brush and a blow dryer. Brush your bangs to the side as you blow-dry them, giving them a slight lift at the roots for added volume.
Using the right styling products is key. Light hold gels or styling creams can help keep your bangs in place without making them look stiff or greasy.
Taking Care of Side-Swept Bangs
Taking care of side-swept bangs involves regular trims to maintain the desired length and style. Because bangs are in constant contact with your forehead, they may get oily quickly. A good dry shampoo can help absorb excess oil and keep your bangs looking fresh and bouncy. For frizzy hair, a touch of hair serum or oil can help keep your bangs smooth and shiny.
Inspiration: Celebrities with Side-Swept Bangs
Many celebrities have embraced side-swept bangs, each incorporating their personal style. Jennifer Aniston's iconic character Rachel Green in Friends popularized this hairstyle in the 90s, while the 2000s saw celebrities like Nicole Richie and Reese Witherspoon embracing side-swept bangs, pairing them with everything from casual to red carpet looks. More recently, stars like Ariana Grande and Rihanna have been seen sporting these bangs, reminding us of their timeless appeal.
Conclusion
Side-swept bangs are a classic, versatile hairstyle that can beautifully complement various face shapes, hair types, and personal styles. They can soften features, add a touch of sophistication, and completely transform your look. Whether you want to recreate a vintage Hollywood look or a modern chic style, side-swept bangs can be your go-to choice. With the right care, maintenance, and a dash of confidence, you can rock side-swept bangs and make a unique style statement.