Bangs
The Ultimate Guide to Pixie Bangs: Everything You Need to Know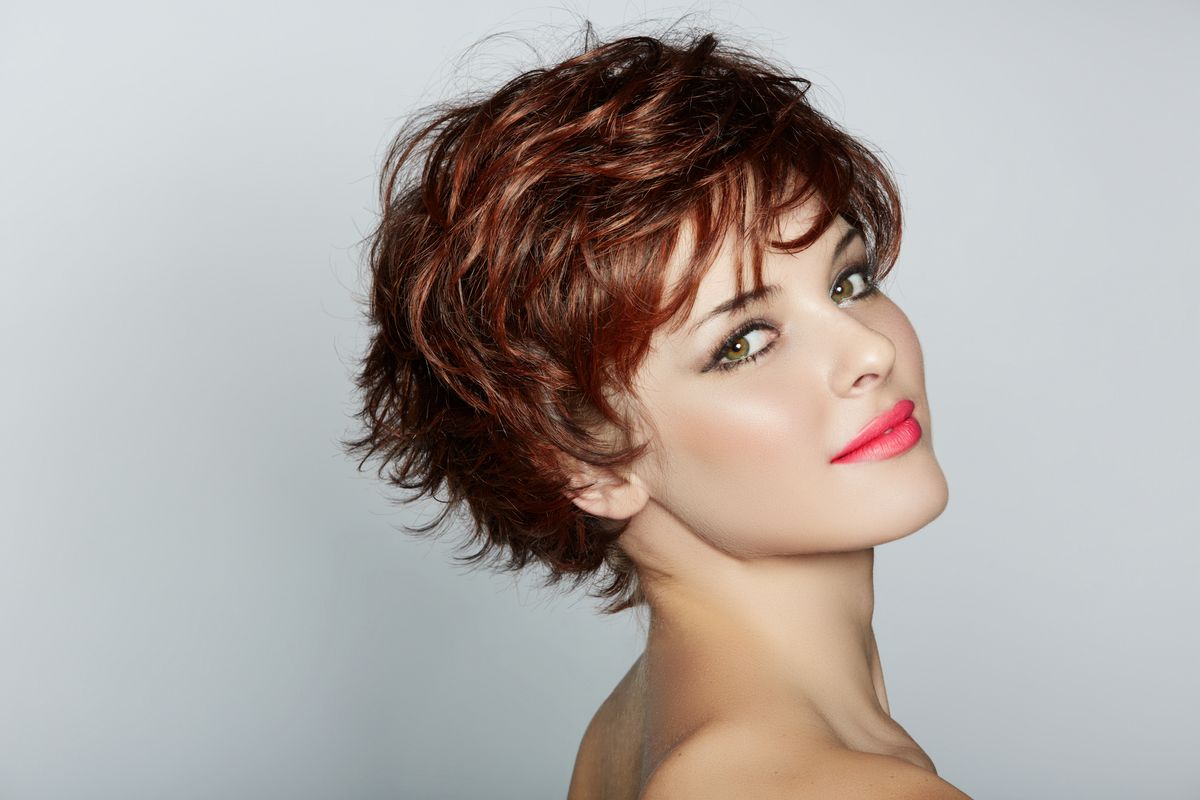 Introduction
Pixie bangs, a chic accompaniment to the classic pixie cut, have long been adored for their bold yet feminine aesthetic. They offer a daring hair choice that manages to be both sophisticated and playful. This guide will delve into the origins of pixie bangs, their defining characteristics, the ideal face shapes and hair types for the style, and tips for styling and maintaining them. Plus, we'll look at some celebrity inspirations.
The History of Pixie Bangs
The pixie cut, complete with bangs, came into prominence during the 1950s and 1960s, worn by style icons like Audrey Hepburn and Twiggy. Since then, it has never truly gone out of style, being reinvented by various celebrities and trendsetters across the decades. Today, it remains a go-to choice for those seeking a bold, chic hairstyle.
What Are Pixie Bangs
Pixie bangs are simply bangs that are worn in conjunction with a pixie cut—a short hairstyle where the hair is cropped in layers, typically quite close to the scalp. The bangs can take on several forms, from short, choppy bangs to longer, side-swept styles. The common factor is the overall shortness of the hair.
Who Can Wear Pixie Bangs
Pixie bangs work best on oval, heart, and square face shapes, as they accentuate the cheekbones and draw attention to the eyes. However, with the right customization, they can be adapted to suit other face shapes as well.
This style can work with a variety of hair textures, though it tends to be easiest to style on straight to wavy hair. For those with very curly or thick hair, maintaining a pixie cut and bangs may require a bit more effort.
How to Cut Pixie Bangs
Cutting pixie bangs requires a steady hand, a good pair of hair scissors, a comb, and a mirror. Here are the steps:
Section the hair that you want to turn into bangs.
Decide the length of your bangs, keeping in mind that it's better to start longer and gradually shorten them.
With the scissors horizontal to the floor, carefully trim the hair to your desired length.
For a perfect finish and best results, especially if it's your first time going for such a short style, it's advisable to have this haircut performed by a professional hairstylist.
How to Style Pixie Bangs
Styling pixie bangs often depends on your hair type and the look you want to achieve. For a sleek look, a bit of pomade or wax can help smooth the hair and add shine. For a more textured, tousled look, a texturizing spray or volumizing mousse can add body and movement. Remember, a little product goes a long way with short hair.
Taking Care of Pixie Bangs
Pixie bangs require regular trims to keep them looking sharp—generally every three to six weeks, depending on how fast your hair grows. Daily styling might also be needed, as short hair and bangs can have a mind of their own upon waking!
Because these bangs rest on the forehead, they can become oily quickly. Washing them more frequently or using a dry shampoo can help keep them fresh and clean.
Inspiration: Celebrities with Pixie Bangs
There's no shortage of celebrity inspiration when it comes to pixie bangs. From Audrey Hepburn's classic 1950s look to Mia Farrow's iconic 60s style, pixie bangs have had many famous fans. More recently, actresses like Emma Watson, Jennifer Lawrence, and Zendaya have rocked the pixie bangs trend, each bringing their unique twist to the style.
Conclusion
Pixie bangs offer a stylish, bold, and low-maintenance hairstyle choice that exudes confidence. Though they require regular upkeep, their versatility and the sheer ease of having short hair can be incredibly freeing. From sophisticated and sleek to playful and textured, there's a pixie bangs style to suit a range of personalities and tastes. This evergreen hair trend may just be the dramatic change you're looking for.